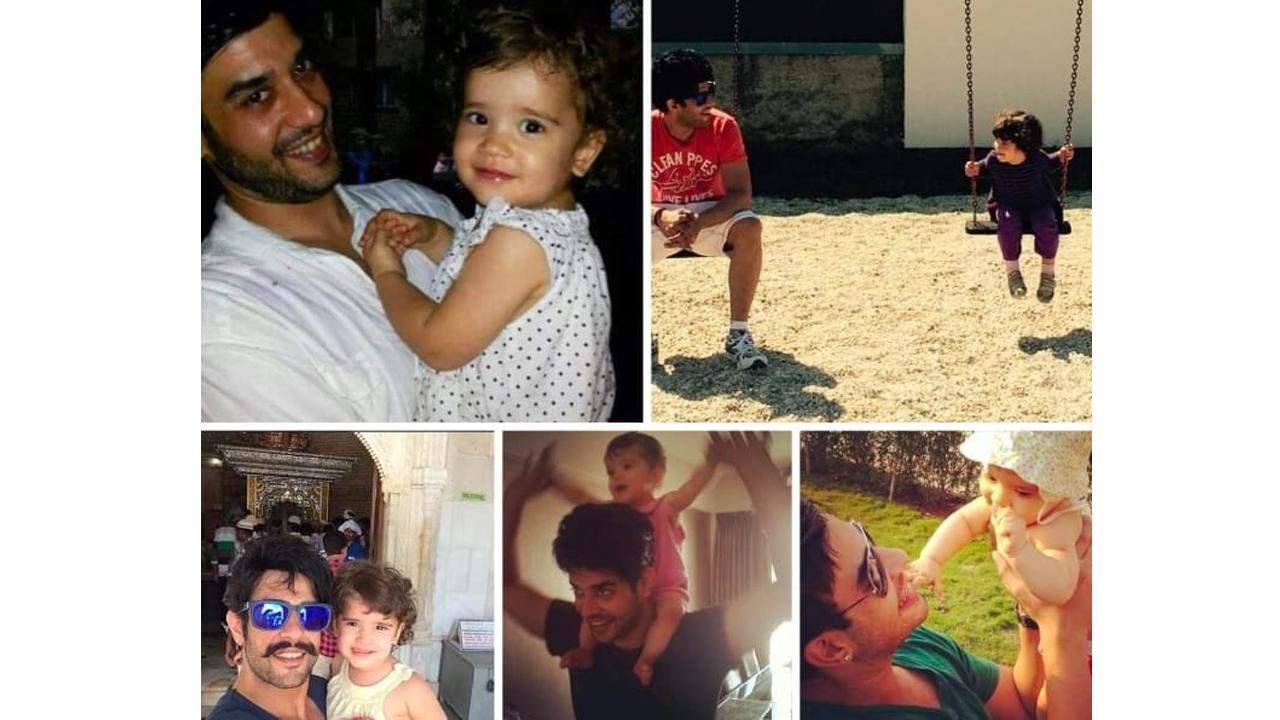 Actor Hasan Zaidi, who will be seen soon in `Zindagi Mere Ghar Aana`, recently celebrated his daughter Naila's birthday but thousands of kilometres away from her. Naila and Christina (Hasan's wife) are in Austria now and the actor is eagerly waiting for their arrival to India.
Speaking about his daughter, Hasan says, "There is no better experience than parenthood. My parents used to say that I will be experiencing the same emotions when I will become a father, which is so true! I remember when Naila was born I was with my wife Christina in the labour room. When I heard Naila's crying everything was at a standstill to me. It's a different feeling when your daughter hugs you, lies on your shoulder – it's a priceless moment. My father was my hero, I miss him a lot. I think what is a mother is to her son a father is to his daughter. I am usually a very stern person but Naila knows how to play around with me. Both of us are a laughter riot, she is my life."
View this post on Instagram
Naila and Christina are in the wine-growing village in Austria which has many wineries, horse farms, honeybee farms. So Hasan is happy that they are there and experiencing a lot of things that are not possible here in India now due to the pandemic.
Hasan adds, "Though I am waiting for them to come back, I know how much she is enjoying herself there. She is with her mom and her grandparents and she is busy with horse riding, swimming, hiking — all things that are not possible here currently because of the virus. She is someone who is good with her studies and that has made us proud too."
To celebrate Naila's birthday in a unique way, Hasan was wearing a t-shirt the whole day that read 'I asked God for an angel, he sent me my daughter.'
Hasan says, "Yes Naila is my angel. The moment you are blessed with a daughter, you will become a father from a normal person. You will experience all the emotions in this world."
Also Read: `Anupamaa` update: Rakhi`s wants to get Kinjal and Paritosh out of the house



Courtesy – www.mid-day.com

Source link